Leading the way
Europe can lead the Renewable Hydrogen revolution but it needs to act now
A word from the Coalition's Impact Director, François Paquet, on why building a European renewable-based hydrogen economy can become the true industrial success story of the European Green Deal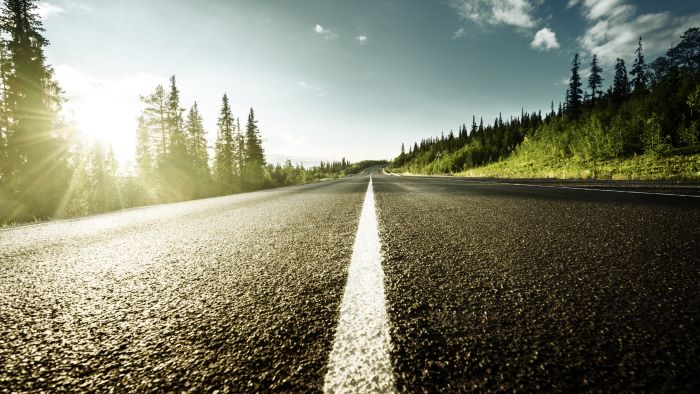 Europe can lead the Renewable Hydrogen revolution but it needs to act now
The world is at a crucial turning point. The consensus towards climate change is unprecedented. Europe, followed by other superpowers across the globe, has committed to climate neutrality. Europe has a unique opportunity to position itself at the forefront of this change. To become the first climate neutral continent by 2050, Europe needs renewable hydrogen and it needs to act now.

Renewable hydrogen is the missing link for Europe to build a flexible and integrated energy system largely powered by renewables, offering European people and businesses clean, secure and affordable energy, greater prosperity, clear skies and better living standards.

For most sectors, renewable-based electrification will be the fastest, most cost-effective and energy-efficient decarbonisation option. Yet, some sectors cannot be electrified such as heavy industry and energy intensive transport, notably aviation and shipping. For those sectors, renewable hydrogen is a game changer. Not only is it the key to unlock full decarbonisation, it can also enable sectors such as the fertiliser, ceramic or steel industry to secure decisive first-mover advantages on increasingly environmentally conscious markets by substituting fossil-based products with "green", sustainable, renewable energy-based products.

Unlike hydrogen produced from fossil energies such as coal and gas – mostly used today and produced without carbon capture and storage – the production of renewable hydrogen via electrolysis using renewable electricity emits no carbon. This makes it uniquely placed to pave the way to a fully decarbonised and sustainable world. For this very reason the European Commission's Hydrogen Strategy set clear ambitions towards the development of a renewable-based hydrogen economy.

The Renewable Hydrogen Coalition aims to make the EU's ambitions a reality. Set up by SolarPower Europe, WindEurope and supported by Breakthrough Energy, the Coalition gives a voice to those leading businesses across the value chain that want to shape the hydrogen revolution.

Our vision and commitment are clear: help build the EU policy foundations to make renewable hydrogen competitive to incumbent alternatives without delay and make Europe the global leader in renewables and renewable hydrogen. This is the clean technology journey for a prosperous and sustainable European economy that our Coalition wants for Europe.

Time is of the essence. 2050 is only one investment cycle away. The EU must now act with speed and at scale and focus all its political and financial resources to create a renewable hydrogen supply and demand shock. With the right support, we can build tomorrow's renewable-based hydrogen economy, tapping into Europe's vast wind and solar potential to power our economy with renewable energy and leveraging cutting-edge technology "Made in Europe". This can be the true success story of the European Green Deal, boosting green recovery and being a catalyst of Europe's industrial growth and job creation for the generations to come.

I invite all like-minded innovative and ambitious businesses, from energy and technology providers, start-ups, entrepreneurs to off-takers in relevant end-use sectors, committed to achieving climate neutrality by 2050, to co-sign our Policy Charter and join our Coalition to build, in Europe, the foundations of tomorrow's renewable-based hydrogen economy. Together we can make change happen.