Heroes in the field
Maersk charts new waters with world's first green methanol container ship
On September 14, Maersk achieved a historic milestone by launching the world's inaugural vessel powered by green methanol.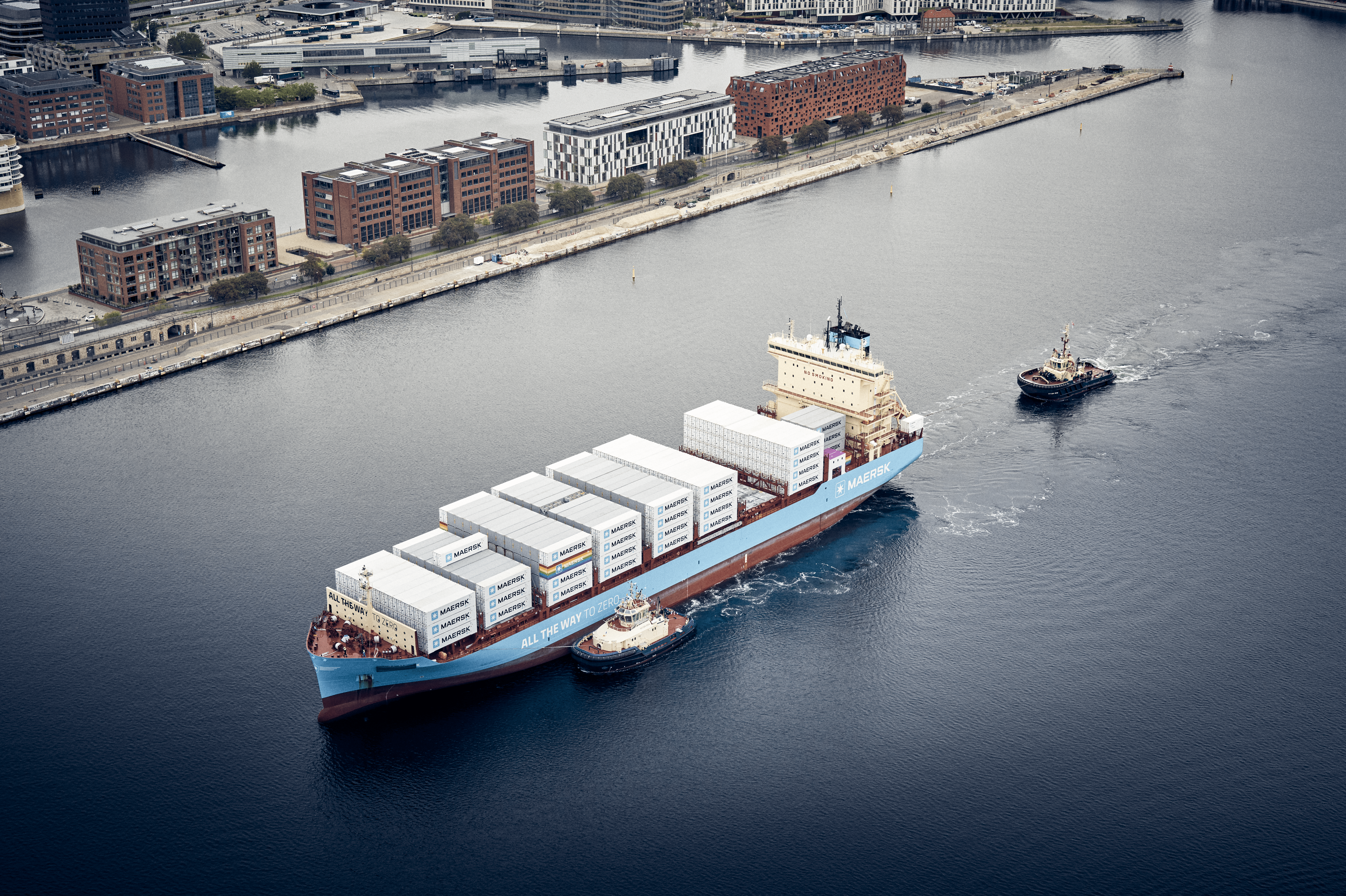 The day after delivering her annual speech on the state of the European Union to a plenary session of the EU parliament in Strasbourg, Ursula von der Leyen found herself on a bustling historic quayside in the port city of Copenhagen, Denmark.

Ostensibly, the president of the European Commission was on the waterfront 14 September to be named "godmother" of the Laura Maersk, a 172-meter "feeder" vessel that had just completed its maiden voyage from a South Korean shipyard to northern Europe, where it will soon service Baltic Sea trade routes.

But the presence of the top EU official signified something much more than the christening of the newest vessel in global shipping giant Maersk's fleet. It also underscored just how important EU policy is to developing and scaling up the kinds of innovative technologies necessary to decarbonize the transportation sector – including green methanol produced using renewable hydrogen.

"We created the predictability [Maersk] needed to act," von der Leyen said.

The Laura Maersk is the world's first container ship to run on green methanol. Maersk and its competitors have identified green methanol as a necessary fuel for the shipping industry to meet their emission-reduction targets. Eventually, Maersk will use e-methanol which takes waste CO2 from operations like biomass-fired power plants or pulp and paper mills, then combines it with renewable hydrogen. Maersk has stipulated the hydrogen it uses must be produced using new renewable electricity capacity specifically dedicated for fuel production.

According to the International Energy Agency, shipping is responsible for 2 percent of global greenhouse gas emissions. In the next few years, demand for green methanol is expected to increase dramatically. Maersk alone will require 750,000 tonnes of green methanol by 2025, and some 10 million tonnes will be needed industry-wide by 2030. The Laura is the first of about two-dozen methanol-powered vessels ordered by Maersk, which has an ambitious 2040 net-zero target. Other shipping companies have combined for another 75 or so green methanol ships on order.

"That is very positive news," Leonardo Sonzio, Maersk's head of fleet management and technology, said at a live online event welcoming the vessel's arrival into Copenhagen. "It creates a very strong demand signal to the fuel producer. And the response from the market has been very positive. It's good to be a pioneer, but you need to have an ecosystem and other companies joining as well, and that's exactly what we see."
Every five weeks, the Laura will refuel with green methanol at the Port of Rotterdam, by far Europe's largest. Initially, Equinor will supply the ship's fuel, though later deliveries will come from European Energy, which in the second half of 2024 is commissioning a new, solar-powered e-methanol plant in Denmark.

The jobs, economic and environmental benefits of a scaled-up green methanol market are significant. For example, last November Maersk and the Spanish government announced they are exploring a large-scale green fuels production project that, if implemented, could create up to 85,000 jobs, including construction and temporary positions. More recently, the Financial Times reported Maersk has invested in a methanol production startup called C2X. To bring its clean fuel to market, C2X will likely require billions more euros from capital markets.

As for the environmental benefits, the green methanol powering the Laura on its maiden voyage represents a 65-percent reduction in greenhouse gas emissions compared to the bunker fuel large ships usually burn. Soon, emission reductions from e-methanol could reach 95 percent.

On the policy front, the European Council in July adopted the FuelEU maritime initiative. Part of Fit for 55, the initiative stipulates the greenhouse gas intensity of fuels used by the shipping sector must decrease by as much as 80 percent by 2050, giving companies like Maersk the policy certainty they need to ramp up investments in cleaner fuels like green methanol.

In her state of the union speech, von der Leyen directly connected the Laura's delivery to the aims of the European Green Deal.

"We shifted the climate agenda to being an economic one," she said. "This has given a clear sense of direction for investment and innovation."

The Laura Maersk is floating proof.