Heroes in the field
Reducing CO2 emissions by 95%: the green steel revolution
Cleaning up steel is key to tackling climate change: nowadays, it is responsible for more than 7 percent of global CO₂ emissions. By bringing emissions close to zero, H2 Green Steel is enabling sustainable steelmaking – building a better, cleaner future for our planet.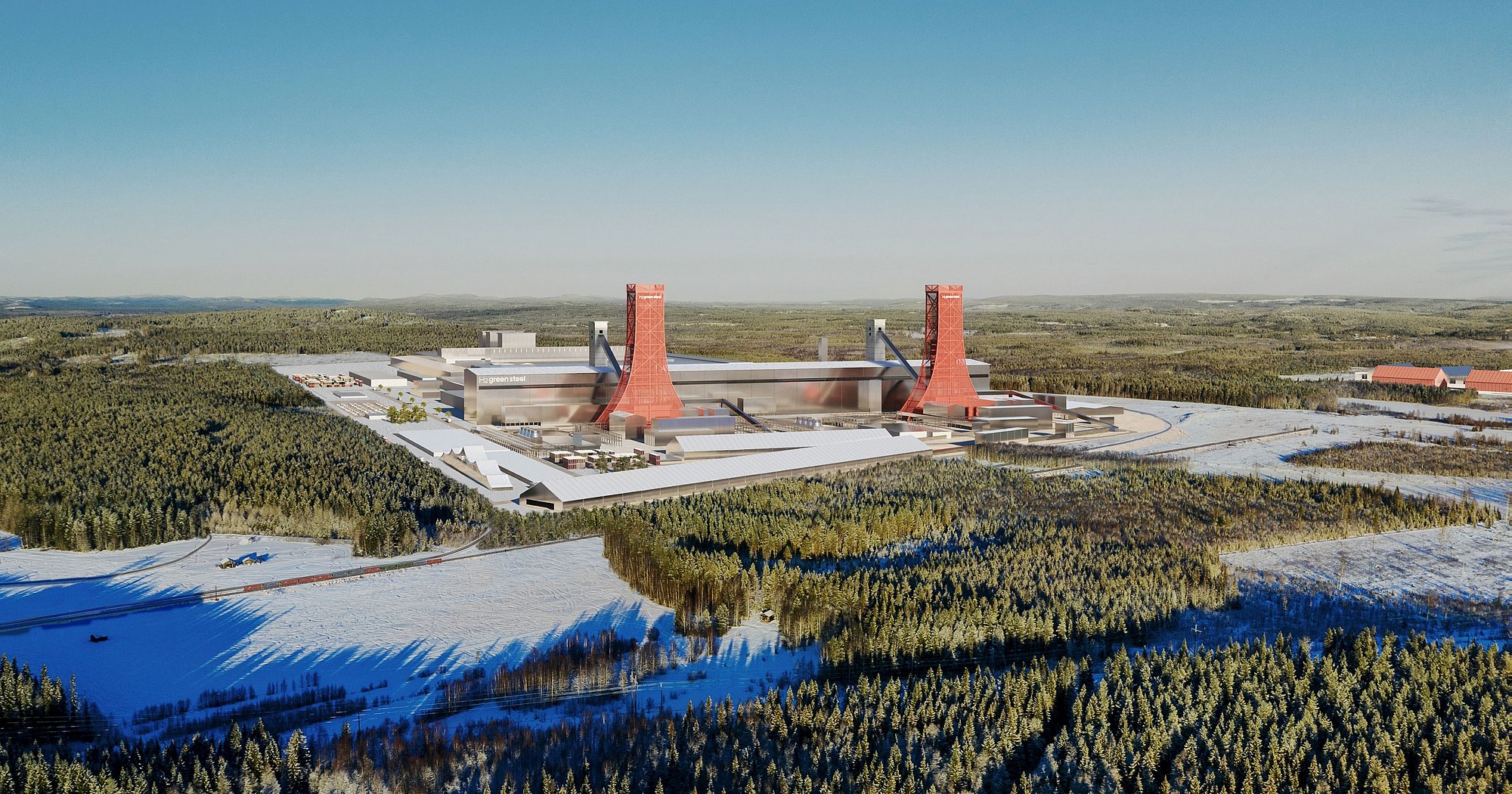 Reducing CO2 emissions by 95%: the green steel revolution
At the north of Sweden, in the town of Boden, H2 Green Steel, a Swedish company and Renewable Hydrogen Coalition supporter, has taken on a formidable challenge – to establish the first new steel mill in Europe in 50 years to produce green steel, reducing CO₂ emissions with up to 95 percent compared to traditional steelmaking.

What steel production is facing is a green revolution: by replacing traditional blast furnaces running on coal with direct reduction technology using renewable hydrogen powered by renewable electricity, water and heat become the primary emissions and drastic carbon emissions reduction is achieved. 0.3 billion tonnes of CO2 will be avoided by 2040 at H2 Green Steel plant's, which amounts to about 1% of total current annual man-made emissions.

And steel is only the beginning' says H2 Green Steel. 'We are now building one of the world's largest electrolysis plants as an integrated part of our first steel production facility in Boden. Yet our expertise in renewable hydrogen will enable us to decarbonize other heavy industries'.

A boost for the town of Boden

No one has done anything similar before. H2 Green Steel therefore cannot recruit on past experience. This is very different from working for a large company that has been around for many years. They recruit on potential. Thanks to a close collaboration with the municipality and the local community of Boden, an international school has been established to enable recruitment from all over the world. So far, the Swedish company has recruited over 150 team members from more than 25 countries to H2 Green Steel. 'We will see a melting pot of different cultures' says the Swedish company.  This is a unique opportunity for Boden in terms of job creation. This will fundamentally change the town, stimulate small businesses and enable entrepreneurship to thrive.
Next challenges to overcome

H2 Green Steel faces challenges in all areas. In financing, the Swedish company needs to raise 5 billion euros, meanwhile they are selling a product that, as yet does not exist: green steel.

Moreover, developments that they could not have foreseen have occurred: super inflation and a war in Europe. But H2 Green Steel drew on its strength and courage. 'We face hurdles and barriers practically every hour but we simply need to find solutions. The mission that we are on is far too important' explains a representative of the company.

A promising future

Boden is H2 Green Steel's flagship plant. Groundworks have been initiated already and soon the construction of the first building will start. And more is yet to come: 'We're building green hydrogen production on a scale that no one has built before and by the time production starts in Boden in 2025, we expect to start construction of a second plant' underlines H2 Green Steel.

The plan is to have a scalable platform for coming projects – so far, the Swedish company has initiated many projects such as a green steel plant powered by solar energy in the Iberian peninsula alongside the Spanish renewables giant Iberdrola. Other projects are also being initiated in Brazil and North America.

The story of H2 Green Steel is highly inspiring. This flagship project will pave the way to decarbonise hard-to-electrify sectors and deliver a climate neutral Europe. And the clock is ticking. 'We do not see ourselves as heroes but rather as people that are taking on the challenge' says the Swedish company, adding 'No idea can be too big to get there'.