Heroes in the field
Renewable hydrogen's 'tipping point' within reach
Nel is on track to produce hydrogen with electricity from renewable sources like solar and wind for $1.50 per kilogram by 2025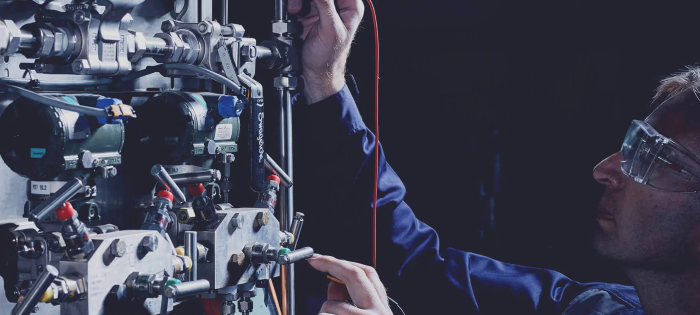 Renewable hydrogen's 'tipping point' within reach
Earlier this year, Norway-based company and Renewable Hydrogen Coalition supporter Nel Hydrogen announced it's on track to produce hydrogen with electricity from renewable sources like solar and wind for what would be a record-low price – US $1.50 per kilogram by 2025[1].

Slashing costs to $1.50 per kilogram would be a game-changer for renewable hydrogen, making it competitive with hydrogen produced from fossil fuels and triggering a rapid increase in deployment of renewable hydrogen. This could allow the decarbonisation of hard-to-electrify sectors while safeguarding their competitiveness.

Why does Nel think this target is achievable?

"There are two forces pulling in the same direction, with the main driver being the fundamental cost of renewable power," said Jon André Løkke, Nel's CEO.

About three-quarters of Nel's renewable hydrogen costs are directly linked to the cost of renewables. Wind and utility-scale solar PV costs have reached historic lows, and in many instances are now cheaper than fossil fuels[2]. These cost declines are due to a range of factors including decreasing capital costs, improving technologies and increased competition. By 2050, Nel expects renewable energy costs to fall a further 60-70 percent.

Nel's cost target assumes electricity prices of $20 per megawatt-hour and a cost of capital under 8 percent. It also considers the costs of land, installation, water, maintenance, and a 20-year operational lifetime of its electrolysers.

The other main force that could soon pull down Nel's renewable hydrogen costs to $1.50 per kilogram is the decreasing cost of electrolyser manufacturing thanks to lower technology cost and economies of scale. The company is building a fully automated manufacturing facility in Herøya, southwest of Oslo, with a production capacity eventually exceeding 2 gigawatts. This facility marks the first time the most efficient electrolysers available on the market will be manufactured on such a massive scale.

Nel isn't stopping there, it's growing too. Across the company, Nel plans to hire 100 people this year to support their work towards reaching the $1.50 target. Since 2018, the company has quadrupled its head count, showing the formidable job creation potential in the electrolysis industry in the years to come.

For a company like Nel – as well as competitors in the European Union – policy has a big role to play in driving down renewable hydrogen prices. While Bloomberg has implied that promising renewable hydrogen use cases in heavy industry currently lack adequate public funding, Løkke said "a regulatory landslide is coming," citing national hydrogen strategies from France, Germany, Spain, the Netherlands, Portugal, Italy and the UK, and further policy support from the EU Hydrogen Strategy, the European Green Deal and the EU's Renewable Energy Directive.

"The political leadership that has been shown by the EU has been very encouraging" Løkke said. "But now we need to see more action on the ground so that the targets and ambitions are turned into real projects. The time for renewable hydrogen is now!"
---
[1] For reference, depending on the type of electrolyser technology used, the cost to produce a kilogram of green hydrogen last year was between €2.33 to €3.54[1]. At recent exchange rates, that's $2.84 to $4.32 per kilogram.
[2] According to New York-based asset management firm Lazard, which publishes an annual analysis of renewable energy costs.
Image credit: Nel Hydrogen, 2020.