Heroes in the field
Solving the Green Steel Puzzle
How hydrogen from renewable sources powers jobs, private investment and innovation at the world's largest green steel plant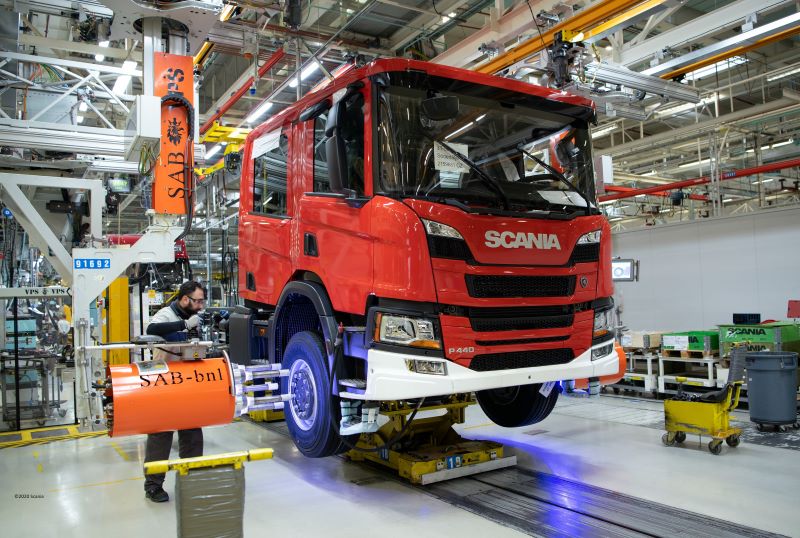 Solving the Green Steel Puzzle
Over the past few years, Swedish automaker Scania asked its customers, suppliers and other stakeholders what they thought were the most important sustainability issues facing Scania and the broader transport industry. One area stood out: reducing carbon emissions.

In late February, H2 Green Steel – the world's largest green steel plant, set to rely entirely on hydrogen from renewable sources when it begins production in 2024 – announced it had secured €50 million in series A funding. Who was an investor? Scania.

Whether it is a Volkswagen subsidiary like Scania, a manufacturer of kitchen appliances or a family-owned construction company, upstream consumers of industrial materials like steel are responding to the downstream, zero-carbon demands of their own customers. More and more, that means using renewable hydrogen.

H2 Green Steel will be located in northeastern Sweden, near a major port and abundant renewable energy supplies, including onshore wind. The $2.5 billion project will be powered by a hydrogen electrolyser 40-50 times bigger than any other on the market. By 2030, the plant will produce about 5 million tons of steel annually.

Other investors include German auto parts supplier Bilstein Group and billionaire Spotify founder Daniel Ek. The project is expected to create about 1,500 direct jobs and 8,500 indirect jobs.

Carl-Erik Lagercrantz is CEO of Vargus Holding , a Stockholm-based early-stage investment firm and the project's largest shareholder. He's also chairman of H2 Green Steel and chairman of Northvolt , a battery company where he said the idea for H2 Green Steel was born.

"[It] really developed from a board meeting at Northvolt when Volkswagen….presented their long-term strategy around decarbonization not only being electrification of the vehicles themselves in order to take out tailpipe emissions, but also [a] focus on the carbon in the product," he said. "And very clearly, the carbon in….an automobile or a heavy vehicle, that's a very big part of the CO2 built into the product. In a way, that gave us some thinking around what can be done around this value chain."

As the Financial Times recently noted : "For now, the most advanced initiatives to decarbonise steel production are in the EU – a reflection of its stricter environmental rules." H2 Green Steel, which will soon be led by Scania's outgoing CEO, views EU climate policies like its Emissions Trading System and the European Green Deal as market signals encouraging private investment. Countries like Portugal, Spain, France and Germany have also all recently launched multi-billion-euro hydrogen strategies.

"The European Green Deal is very clear on putting regulatory measures and on pushing different types of industries in the direction of decarbonisation," Lagercrantz said.

H2 Green Steel was spearheaded by the European Green Hydrogen Acceleration Center (EGHAC), which helps businesses across the renewable hydrogen value chain initiate industrial projects. By helping kick-start a renewable-based hydrogen economy, EGHAC backed projects can also help slash CO2 emissions and create thousands of jobs.

EGHAC is managed by EIT InnoEnergy , a public-private partnership backed by the EU with a mission to leverage innovation to speed the energy transition. Another group behind EGHAC is Breakthrough Energy , a network of entities and initiatives, including investment funds, nonprofit and philanthropic programs, and policy efforts linked by a common commitment to scale technologies like green steel needed to reach net-zero by 2050.

To achieve the EU's climate targets, rapid commercialisation of hydrogen from renewable sources  is essential, especially with 25 percent of all EU industrial emissions coming from steel. All told, green steel is potentially a $1 trillion market – with first-mover advantage still up for grabs.

"This is not steel, this is green steel" said Harald Mix, an H2 Green Steel board member. "This is a market that does not exist today."

Image credit: Scania Group 2020.