Leading the way
European renewable association leaders call for the Fit-for-55 package to be fit for renewable hydrogen
Heads of European renewable industry associations, Walburga Hemetsberger and Giles Dickson are calling to prioritise renewable hydrogen and support the massive roll-out of renewable electricity generation, and we must do it now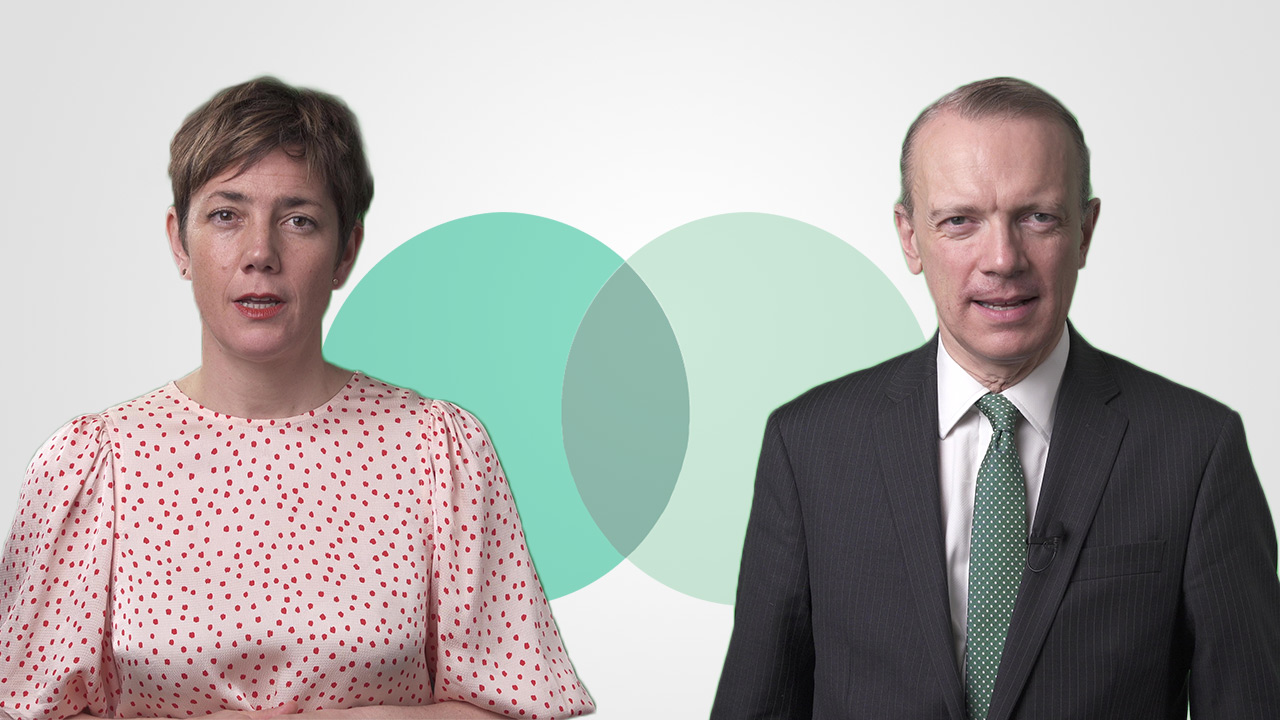 European renewable association leaders call for the Fit-for-55 package to be fit for renewable hydrogen
When talking about today's EU regulations on renewable hydrogen, heads of the member-led associations representing the solar and wind power industries, Walburga Hemetsberger, CEO of SolarPower Europe and Giles Dickson, CEO of WindEurope, both Coalition founders, say that time is running out. We must prioritise renewable hydrogen and we must prioritise it now and the 'Fit for 55' package is a unique opportunity to do so.
Why should this be a key priority for the European Commission?
Renewable hydrogen is the missing link for Europe to fully decarbonise those sectors that cannot be electrified for cost or technical reasons.
Ann Mettler, Vice-President, Europe at Breakthrough Energy, also a founding partner of the Coalition, says: "The global race for the next clean tech generation has begun. This is a race to the top and Europe can and should be leading it – building on its long-standing climate commitment, strength in deep tech and the substantial financial resources that have been committed to hydrogen. But we must be vigilant that past shortcomings are not repeated".
But how do we avoid repeating those mistakes of the past?
Mettler proposes that "Firstly, in order to gain first-mover advantage, speed is of the essence. And secondly, the policy focus needs to be squarely on large-scale deployment and creating a 'demand shock' for renewable hydrogen. If the 'Fit for 55 package' delivers both, I am confident that private investment will flow, costs will be driven down and industrial competitiveness will be enhanced as Europe becomes a global trend-setter in achieving deep decarbonisation across all key sectors of the economy."
Both Hemetsberger and Dickson agree, the' Fit for 55' package can set the continent on the right track for reaching climate neutrality by 2050 with a first and crucial milestone to reach 55% reduction in greenhouse gases by 2030.
How do they propose we achieve these targets?
Walburga Hemetsberger says that a 100% renewable energy system is the most cost-efficient way to become climate neutral by 2050. Europe has a vast renewables potential to tap into and these are pre-requisites for a flourishing renewable hydrogen economy. SolarPower Europe's CEO thinks that building such a renewable-based economy in Europe can be a true success story of the European Green deal, triggering massive private investments and stimulating a green recovery ; securing long-term competitiveness in key sectors of the economy; boosting innovation in Europe ; and placing the renewable energy value chain at the core of Europe's growth and jobs strategy for the generations to come.
WindEurope's CEO, Giles Dickson, continues by saying that to build a hydrogen based economy, Europe needs to build more renewable generation capacity in Europe. This calls for empowering Member States to go for simpler and faster national permitting procedures to build new renewable electricity generation. In the absence of bold actions to solve the permitting bottleneck, there will be no renewable hydrogen economy.
We also need a robust and transparent EU-wide certification system he says, that clearly recognises the climate benefits of using renewable hydrogen over more polluting fossil-based hydrogen.
Dickson sees great economic potential for renewable hydrogen to be used in existing hydrogen markets as well as hard-to-electrify sectors such as heavy industry and energy intensive transport (notably aviation and shipping). With investment cycles averaging 25 years, it is key to send the right market signals now. He calls for streamlining support towards renewable hydrogen to bridge the existing cost gap with fossil-based alternatives and facilitate the rapid uptake of renewable hydrogen by these end-users while maintaining their competitiveness, support should cover both CAPEX and OPEX.
For these European energy leaders, the way forward is clear. The 'Fit for 55' package must ensure a clear enabling framework for renewable hydrogen to make the continent its global leader and it must do it now.
Watch Walburga Hemetsberger and Giles Dickson below,