Heroes in the field
Decarbonising Ammonia Production in Spain
As one of the world leaders in the energy transition, Iberdrola has recently unveiled the largest renewable hydrogen plant for industrial use in Europe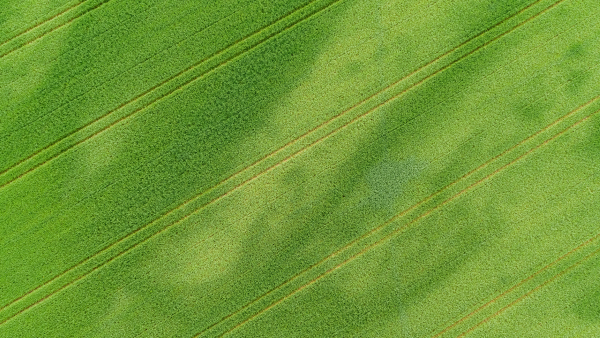 Iberdrola and Fertiberia put Spain at the forefront of Europe's race for Renewable Hydrogen decarbonising the overall ammonia production of the country by 2027
Located in Ciudad Real, South of Madrid (Spain), the municipality of Puertollano is an industrial hub that hosts the Spanish National Hydrogen Centre.

It is in Puertollano that Iberdrola, one of the world's biggest electricity utilities, together with Fertiberia, a leading fertiliser and ammonia producer, recently launched a €150million project aimed at using renewable hydrogen in Fertiberia's local ammonia plant to produce emission-free fertiliser. The plant received the latest technological upgrades and will consist of a 100 MW photovoltaic solar plant, a lithium-ion battery system with a storage capacity of 20 MWh and a 20 MW hydrogen production electrolyser, one of the largest in the world.

With this project, both companies make a bold statement to their competitors and set the course for Spain and Europe's global leadership in the production of renewable hydrogen and sustainable agriculture. The project will not only create 700 jobs, it will also directly avoid the emission of 39,000 tCO2 / year and reduce Fertiberia's reliance on natural gas by over 10%. Above all, Puertollano will enable the industrial player to develop expertise in large-scale green ammonia generation, placing it at the forefront of a sector that is energy-intensive and hard to electrify.

But the two companies have bigger plans. An additional €1.8billion should be invested over the next seven years with a plan to produce 800 MW of renewable hydrogen. This is 40 times the capacity of the initial plant. The project would not only place Spain at the forefront of the race for sustainable solutions in Europe, it also sees Fertiberia and Iberdrola enter an unprecedented industrial collaboration of such a scale that it would decarbonise the overall production of ammonia in Spain by 2027.

In order to deliver this ambitious project, Iberdrola and Spanish company, Ingeteam, have also created a new venture under the name of Iberlyzer which is set to become Spain's first integrator of large-scale electrolysers to turn the country into a technological and industrial benchmark for renewable hydrogen. The new company will begin operations this year with the aim of integrating more than 200 MW of electrolysers by 2023, investing €100 million to directly create 150 jobs.