Heroes in the field
Shaping Europe's leadership in renewable hydrogen technologies
In recent months, electrolyser manufacturer Sunfire has been busy staying one step ahead of one of the most promising clean tech markets of the decade by diversifying its core technologies and dramatically scaling up production.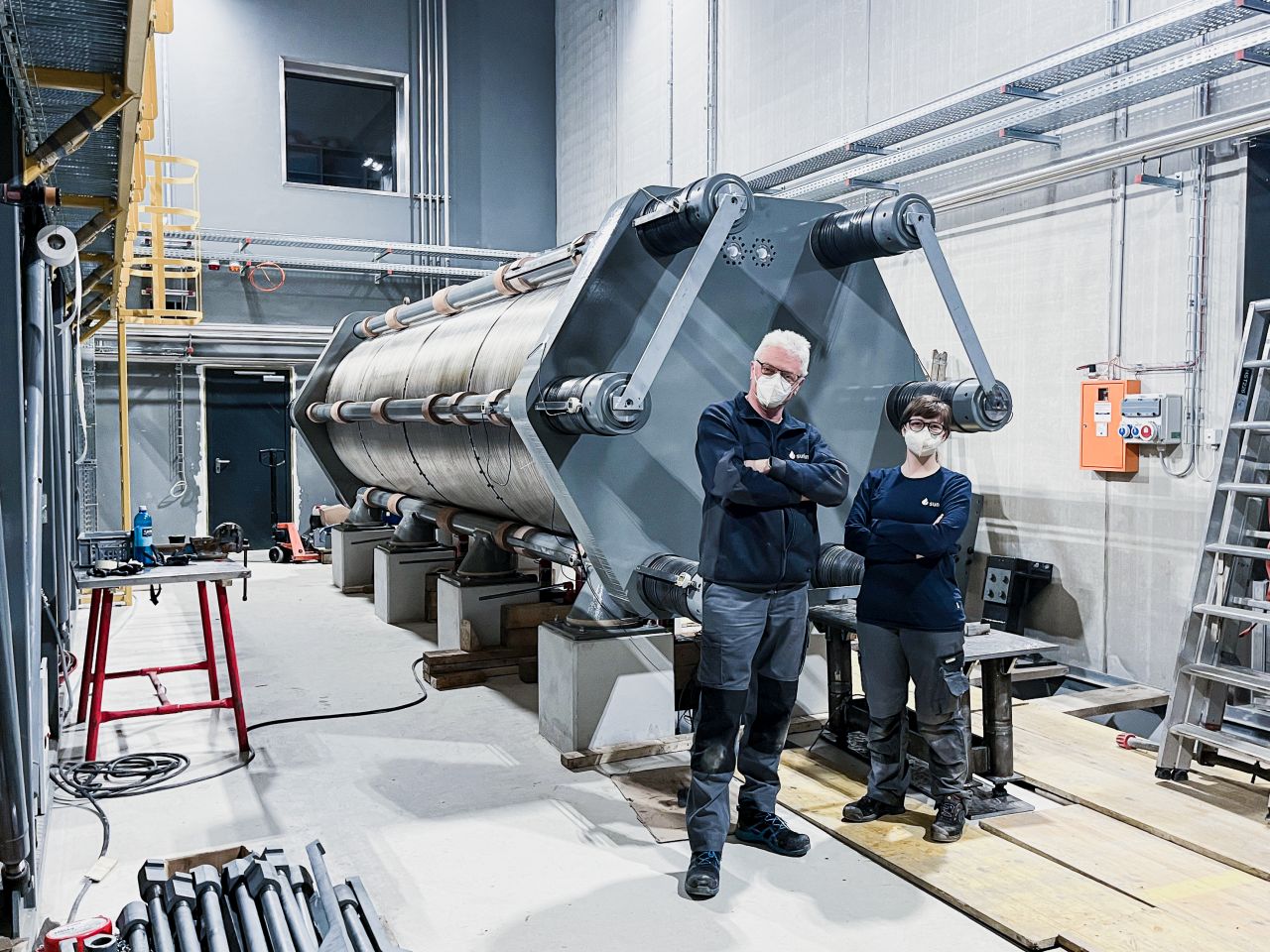 Shaping Europe's leadership in renewable hydrogen technologies
At COP 26 in Glasgow, countries and corporations announced a series of ambitious pledges to cut the carbon emissions fueling climate change. Yet many of the technologies needed to actually meet these pledges either don't exist or lack the market scale required to reduce emissions quickly enough.

Stepping in to help close this gap are dozens of fast-growing renewable hydrogen companies and startups based in Europe. One of the largest and most established of this new breed of cleantech companies is Sunfire.

Founded in Dresden, Germany, in 2010, Sunfire manufactures electrolysers used to produce renewable hydrogen, one of the most promising solutions to enable quick and deep emissions reduction in heavy industries like steel and cement production as well as the aviation and shipping sectors.

Traditionally, these sectors burn massive amounts of fossil fuels like coal and natural gas. According to the Rhodium group, about 30 percent of global carbon emissions come from industry. That's more than buildings and transport combined.

This not only exacerbates climate change, it's also wholly incompatible with national and corporate climate pledges like the ones made at COP, as well as the European Union's net-zero-by-2050 target, which was enshrined into law last summer.

In recent months, Sunfire has been busy staying one step ahead of a rapidly evolving market by diversifying its core technologies. Best-known for its high-temperature electrolysers, Sunfire has expanded into alkaline electrolysis with the acquisition of Swiss company IHT and has also purchased the nearly 80 year-old electroplating company MTV NT. By bringing electroplating capabilities in-house, Sunfire can more rapidly and efficiently apply metallic coatings to its own electrolysers. This will help increase  production of alkaline electrolysers to gigawatt scale, drive costs down and bolster confidence in Europe's broader hydrogen market. In the coming years, these technologies will be needed in countless end-use applications.

That is why in October, the company announced the industrialisation of pressurized alkaline electrolysis. Sunfire is currently establishing a new value chain, expanding its annual production capacity to at least 500 megawatts a year by 2023. An extension to more than 1 gigawatt a year is already being planned.

Today, in Europe alone, electrolyser capacity is expected to rise to 40 gigawatts by 2030 and the Internal Energy Agency (IEA) estimates that by 2030 we will need 850GW of electrolysis capacity and 3585 gigawatts by 2050 in order to reach climate neutrality. This is a colossal market opportunity for Europe but the advantage will likely go to first-movers like Sunfire which are seizing this opportunity and directly contributing to the green recovery of the European economy. This is also a formidable job market.

Indeed, Sunfire, which currently employs about 350 people in Germany and Switzerland, has listed another 50 or so job openings on its website, including many in engineering, underscoring its growth prospects.

These are the jobs of the future and this new market is an opportunity for renewable hydrogen companies to invest in an extremely promising market, fulfill demand and lead the way towards a prosperous and climate neutral Europe.



Image credit: Sunfire.